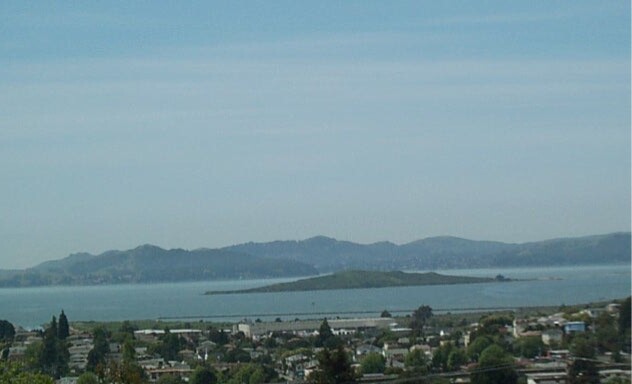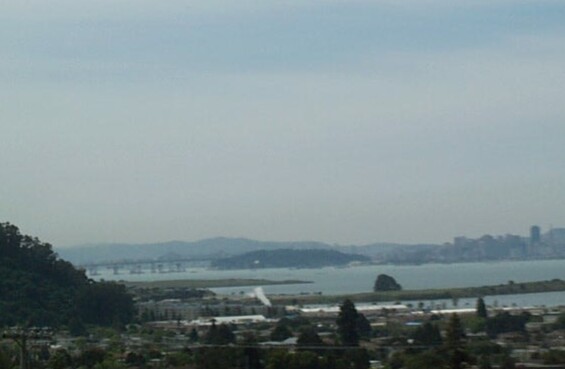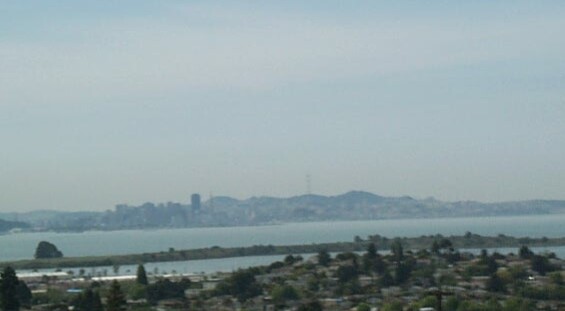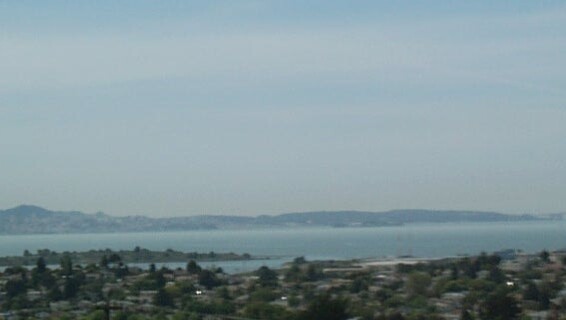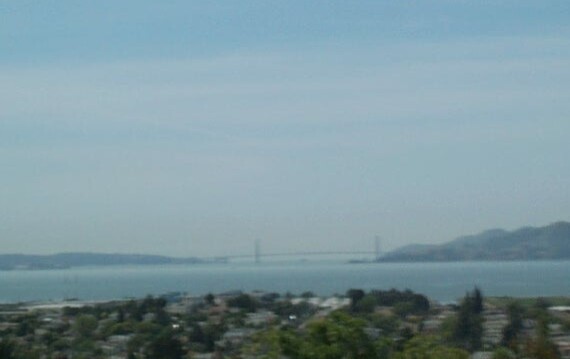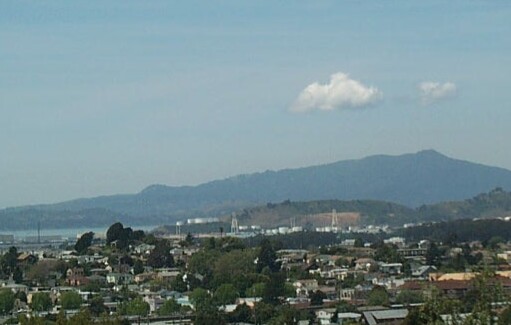 o n  S a n  F r a n c i s c o  B a y

J u s t   p a r t  o f  t h e  s o u g h t  a f t e r  3  B r i d g e  v i e w  a s  s e e n  f r o m  t h e  l i v i n g  r o o m  a n d  d e c k.

My 1930 Mediterranean house sits in the hills of El Cerrito overlooking the entire San Francisco Bay, directly opposite the Golden Gate Bridge as you can see in the panorama above.

. A quiet retreat in the East Bay yet just over half an hour drive from downtown San Francisco and all the city has to offer. If you prefer, the safe, clean and convenient BART transit system the station is just a ten minute walk away, as is the Express bus stop for downtown San Francisco.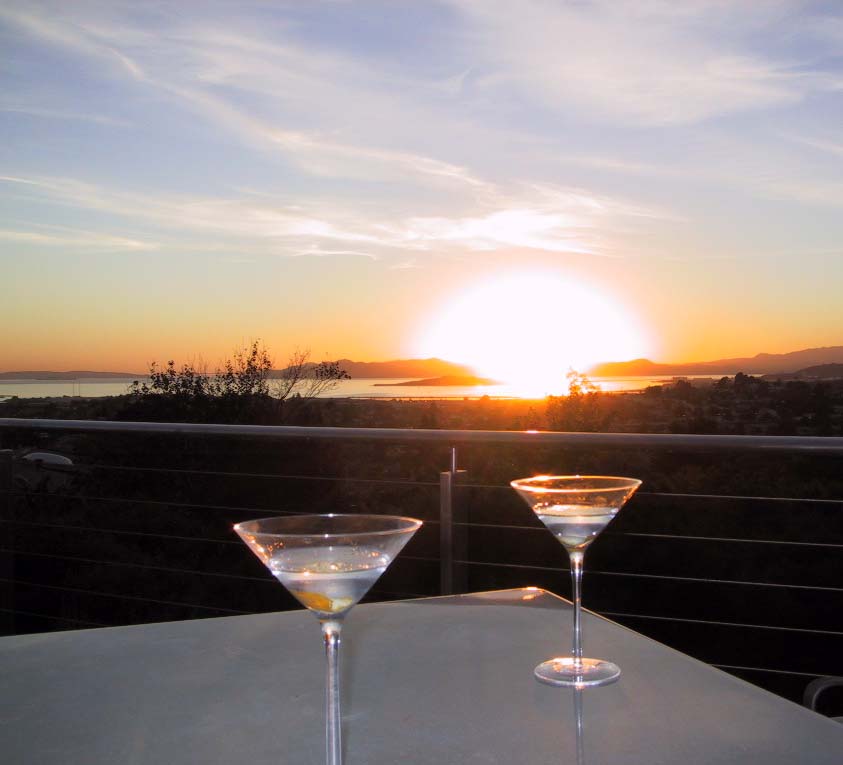 Enjoy an evening with yet another magnificent sunset!

If you are working or vacationing in the Bay area, El Cerrito provides an ideal centralized location.

Just over half an hour into the city of San Francisco, to Napa and the beginning of the Wine Country, fifteen minutes to the University of California at Berkeley, and ten minutes to either the birthplace of California cuisine Alice Waters' Chez Panisse restaurant and Berkeley's famed Gourmet Ghetto or the beautiful wilderness preserve of Tilden Park for walking, hiking, biking and picnicking.

More time to explore? Half an hour takes you to Mill Valley then on to Muir Woods and its redwood groves, or Frank Lloyd Wrights magnificent late masterpiece Marin Civic Center.